On a night where defending state champion Botkins played like a defending state champion, and Tri-Village played like a dedicated contender, those teams won Division IV district titles… while another less heralded contender (Springfield Central Catholic) knocked Jackson Center out of the tournament.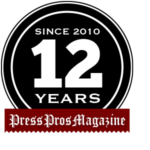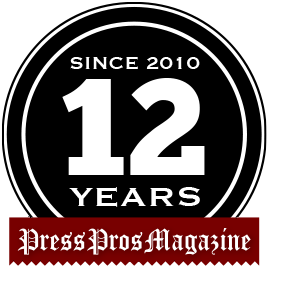 Dayton, Ohio- It happened like this in Tuesday night's Division IV District Finals at UD Arena.
No. 5-ranked Tri-Village beat an overloaded Fayetteville-Perry, 64-29.
1-ranked defending champion Botkins crushed Ripley Union, 73-39.
And Springfield Central Catholic, ranked No. 6, rode Ashton Young's remarkable ground game and 14 points from Tyler Galluch to knock out Jackson Center, 47-36.
There were no surprises, and there were no woulda', coulda', shoulda' questions. The top three teams from that night played like champions, or defending champions in the case of Botkins…and the only question on everyone's mind was that delicious and whether that still remains to be seen. Of the three – Botkins, Tri-Village and Springfield Central Catholic – who would beat who in a one-on-one match.
In the first triple-header of the night, Tri-Village hit a balanced score and three in double digits – Josh Scantland (15), Layne Sarver (16) and Justin Finkbine (13) – to overwhelm a Fayetteville Perry side who never knew what hit them.
Tri-Village was deeper, more athletic and simply more experienced, if not more driven after last year's devastating upset loss to Cedarville in the regional semi-finals. The Patriots (21-3) shot 52% from the field and got just about any shot they wanted. But it's also their defense that has impressed, now Fayetteville just 21.5 percent for the game, and 2 of 16 from three points.
"We're not going to take anything for granted," TV coach Josh Sagester said, a possible tribute to last year. "Fayetteville is a good basketball team, but defensively we've been really good at times. Offensively not that much but again it's our first time at UD Arena I think we were a bit overzealous at times we turned things around in an unusual way but we kept the cap.
Records notwithstanding, could this be a better Tri-Village team than last year… which shocked the Division IV community by NOT getting the OHSAA last four?
"I feel like our schedule has put us in a position to overcome some things, mentally and physically," added Sagester. "To be honest, we've played a better non-league schedule, and we're happy and excited. Are we on a mission? Yes, the Cedarville game was a motivation. We want to try our luck and get back to the regional round. They played really well that night, made some big shots, and that happens sometimes. But absolutely… we want another shot in the regional and we know the one we get will be a good basketball team.
In the 7 p.m. gameBotkins (24-2) came out and played like a champion team to defend their title.
Three scored in double figures for the Trojans, with all-stater Jacob Pleiman characteristically recording his 20 points, and shooter Jameson Meyer shot 3 of 8 from three-pointers to add 11.
But it was 20 points from off-guard Jaydon Wendel that stunned Ripley Union and a grateful UD Arena audience…and in truth was the catalyst for Botkins to play with supreme confidence and control in the game. unique circumstance of a district. final.
Wendel, who didn't play at all last year, shot 8 of 13 overall and 4 of 8 from three-point range … and sort of got lost in the Blue Jays scouting report. They had no idea, and no answer. But his smooth outside shot took Botkins to a 15-5 first-quarter lead, a 35-10 halftime lead and an eventual 73-39 victory.
"I just came out, they (Ripley) kicked me, and I knocked them down," a satisfied Wendel said afterwards. "The coach sometimes yells at me because I miss shots that I take out of rhythm, but if I'm in rhythm, it's very likely to go in.
"I missed that last year, so I wanted to come out and help us get back there. I wanted to do what I could."
How many times has he scored 20 this year?
"None," Wendel said.
"You know, he wasn't even here last year, so I guess he put his name there tonight," teammate Jameson Meyer said.
And why wasn't he here last year?
"I don't know. It was his decision," Meyer said. "But he's here now and we're happy to have him. He's so confident, every time he shoots the ball, I think he comes in, and I hope he thinks that way about me too. We've been touring together since third year, so that's what we've been dreaming about. Hopefully we can get back on that stage and do it in a bigger game.
Ripley's scouting report obviously focused on stopping Jacob Pleiman, but Botkins has so many weapons that they don't all have to be big to win. Carter Pleiman was spectacular on both sides and finished with 9 points. Meyer had 11, Wendel had 20. And Jacob Pleiman got his 20 with his athleticism. Ripley couldn't pin him around the rim. He was 9 of 14 from the floor and scored all over the place. Elijah Stewart added 7, Jordan Herzog had 2 and Collin Doseck had 2.
Then Trojan coach Phil Groves, who smiles with the regularity of a comet sighting, was all smiles as he swung the winning net in recognition of a second straight district title and third win. row from Botkins on the UD floor. Last year, they won the state semifinal and final to win the Division IV crown.
"I think our kids have a lot of confidence from their state run last year," Groves said, when asked to comment on his team playing like a defending champion. "They've been here before, and that kind of confidence is something we can't teach as coaches."
And no one is more confident on Tuesday… than Jaydon Wendel!
"Yeah, Jaydon is awesome," Groves smiled. "He works hard every game. He averages 9 or 10 points per game, but putting 20 points tonight was huge for him and for us. He's a senior, and it's great that your seniors carry you around on a night like tonight. He's cool, calm and collected and I don't think he's ever shaken. He just knocks down big punches for us when we need it. I can't praise him enough!
In the 9 p.m. finale...Springfield Catholic (24-2) showed why they're ranked No. 6 in the state in the final poll of the season last week, beating Jackson Center 19-7, 47-36.
The Irish turned the tables on Jackson Center, usually known for its defense, by keeping the Shelby County League Tigers 35% from the ground while shooting 62% from the ground at the other end.
"We had a really bad defensive game," Jackson Center coach Scott Elchert said. "But if you want me to summarize, I can do it with these three things.
"We absolutely had too many defensive breakdowns, where we just didn't keep the guys. I can think of at least five buckets that arrived where we didn't keep someone. Complete repairs.
"Second, we didn't make the shots. We didn't shoot well enough.
"Three is the kind of team you don't want to drop by seven or eight points in the fourth quarter because they're too good at scattering you and doing damage. They were 18 of 29 for the game. But that are the three keys to loss.
Shooting was a problem, from the floor and the free throw line, where the Tigers were just 4 of 10.

But when it comes to defensive breakdowns, SCC continually abused the Jackson Center backcourt by guard Ashton Young by beating them off the dribble, reaching the rim, scoring, or finding an open teammate.
"Our assist on the sidelines was poor," added Elchert. "And, he (Young) is the real deal."
When Young wasn't scoring, he was looking for teammate Tyler Galluch, and he was the real deal, too. Galluch was 7 of 10 from the field for a team-high 14 points.
Carson Regula led Jackson Center with 16 points, Nolan Fark had 12, but after that there was just no offensive support. Jace Mullenhour finished with 6 points, Reed Platfoot had 2 and the Tigers never led in the game. They twice came closest to within a point in the second half. But after 27-26 in the third quarter, SCC edged them 20-10 in the final minutes of the game.
"We had too many breakdowns and we weren't good defensively tonight," Elchert said. "That's not what it takes to win a district final game.
"But…on January 15 when we lost to Wapkoneta, we were 7-6 and we were spinning our wheels. And we just finished our year at 19-7. So to those kids' credit after that loss to Wapak, we were 12-1 the last six weeks. We understood some things, and tonight was a tough way out. You don't want to lose in a district final. I'm not good at math, but my math tells me we've won twelve times in a row. And from that point of view… I'm proud of this group.