The wait was long. But Alphonso's The Original is back. In fact, West Allis Pizzeria has officially reopened at its new location at 9130 W. Greenfield Ave.
The past few years have been a wild ride for Tim Szuta, owner of Alphonso's the Original. He was the head of a company in difficulty. He's had the highs (and lows) of creating famous overdone, forearm-sized mozzarella sticks. He clung to hope despite surviving more than a year without a pizza oven. In fact, the ups and downs he experienced might have been enough to make him give up running a successful pizzeria.
But Szuta is powered by another kind of energy. It's a passion fueled by the smiles on the faces of satisfied customers, the satisfaction of contributing to his local community and his unwavering determination to pay tribute to Alphonso, a gentleman who changed his life forever. [Read more of Szuta's unforgettable story here].
And that's what makes the reopening of The Original by Alphonso a reason to celebrate.
Szuta, who purchased the property on 91st and Greenfield in 2019, has been working hard for two years to get it up and running. But he says he could never have done it without the help of his family, friends and the countless members of the community who helped him achieve his dream.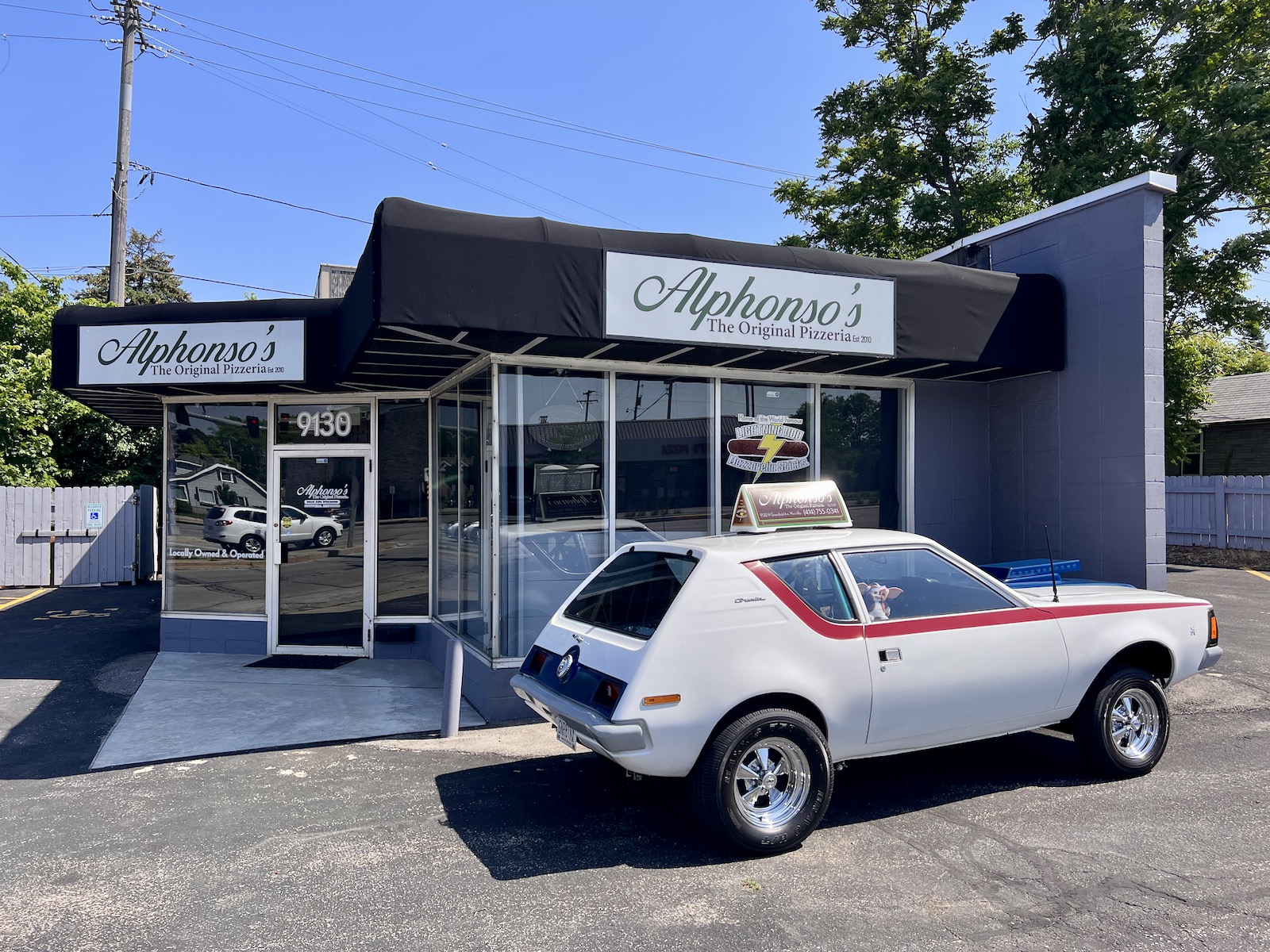 "People have been so supportive," says Szuta, "and without their help, none of this would have been possible. My brother spent countless hours helping me during the renovation. The town of West Allis has been amazing. And so many random people offered to help. Even my carpenter, who must have spent hundreds of hours helping me build, only charged me a fraction of the total cost because he wanted to support me. I'm so grateful."
Szuta says there's even more in store for the new pizzeria, including a mural that will be painted on the west side of the building by a local artist. Most of the design is secret, but Szuta says it will include a cartoon depiction that pays homage to the story that started it all (including art depiction of Szuta, Alphonso and both the 1969 Z28 Camaro and the 1968 Chevelle that Alphonso left him when he passed away).
Head to the new pizzeria and you'll find a menu of grilled sandwiches filled with ingredients like salami, pepperoni, Italian sausage and cheese), pizzas with names like the Gremlin (spinach, mushrooms, bacon, tomato ); the Roadrunner (BBQ chicken, onion, bacon), the Heavy Chevy (just about everything on the menu) and the Cutlas Supreme (sausage, mushrooms, onions, peppers, olives, pepperoni).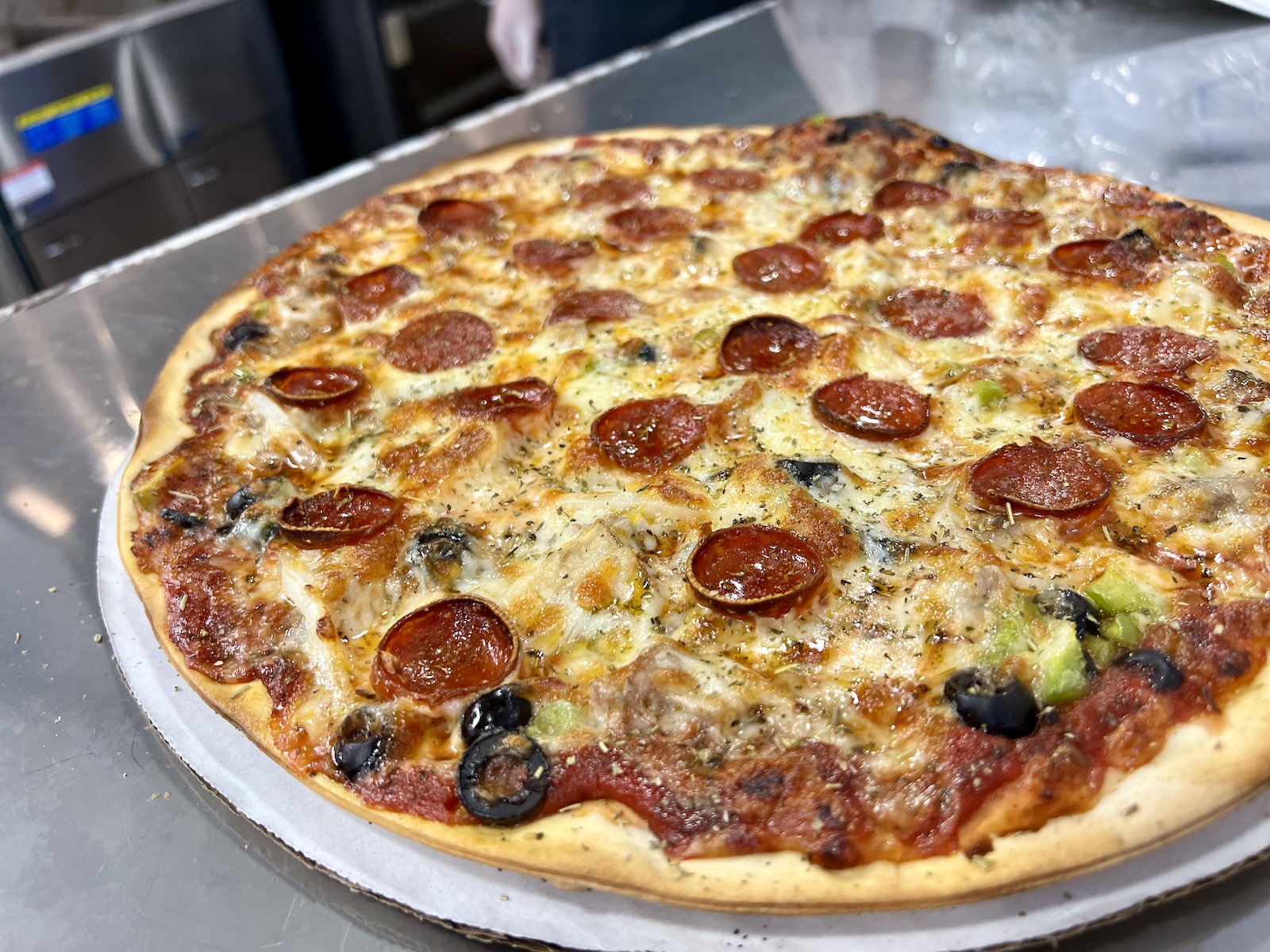 You'll also find a brand new creation, the Dillorean, topped with crispy dill pickles, creamy garlic ranch, mozzarella, parmesan and fresh sprigs of dill. And yes, all pizzas can be made with your choice of crusts, including the signature cracker crust, super bee (honey and red pepper flakes), double crust, and evil knievel (scorpion peppers and honey).
You can still order the Big Alzone, Alphonso's fuel-injected garlic bread, and the (new) jalapeno poppers. And yes, you can still get those Wisconsin-sized mozzarella sticks (AKA Lighning Rods).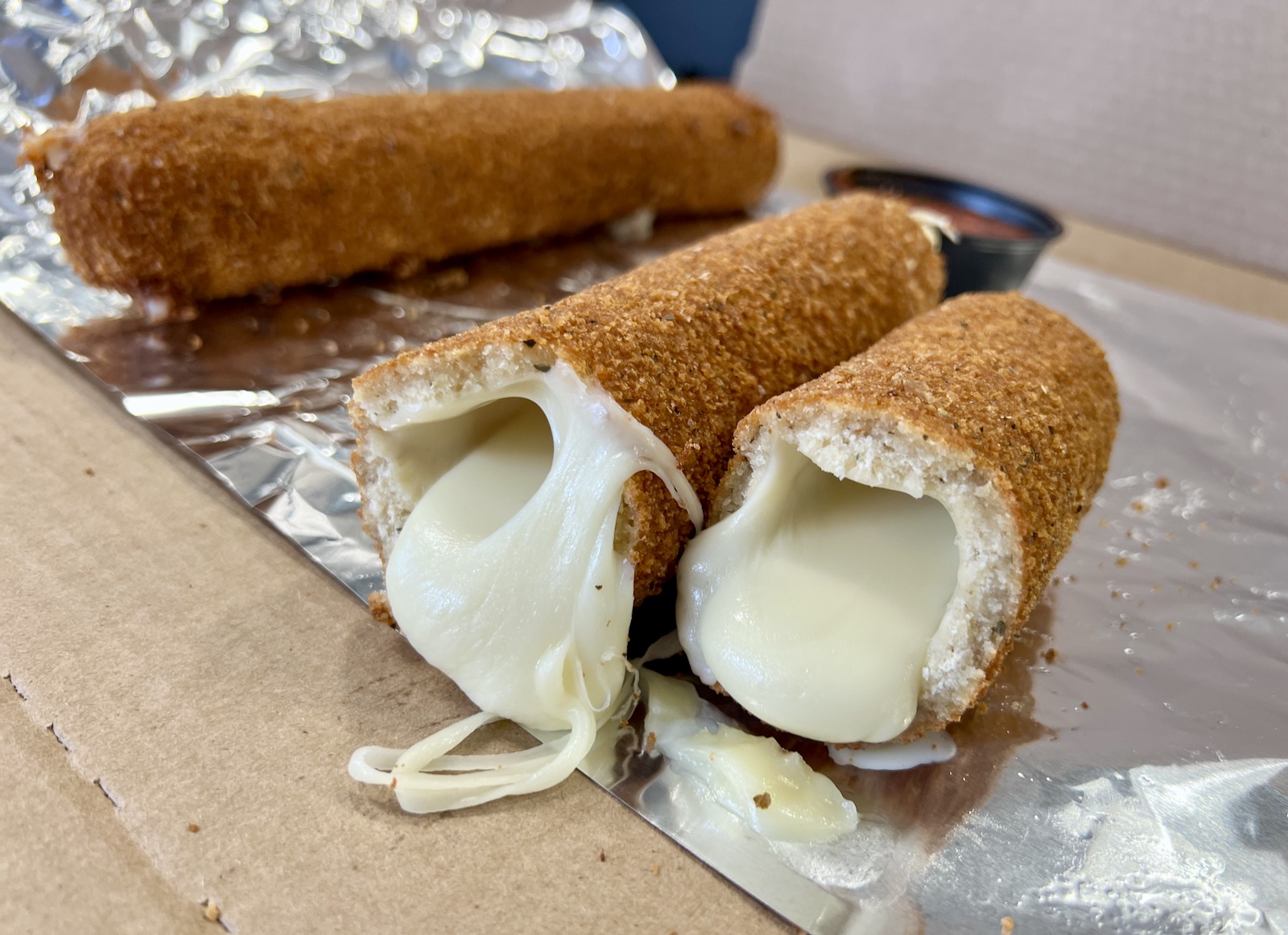 But come get your lunch or dinner and you'll also find a display case filled with decades of pristine paraphernalia collected by a child growing up in the 1980s. And that's just a sample of what you'll see when you go there. will go.
There's a South Park pinball machine and a Classic-cade machine with retro games to play. But there's also a well-preserved original Nintendo set with which guests can challenge themselves to beat Mike Tyson Punch Out. Play it and win and you will receive a free aperitif from Alphonso.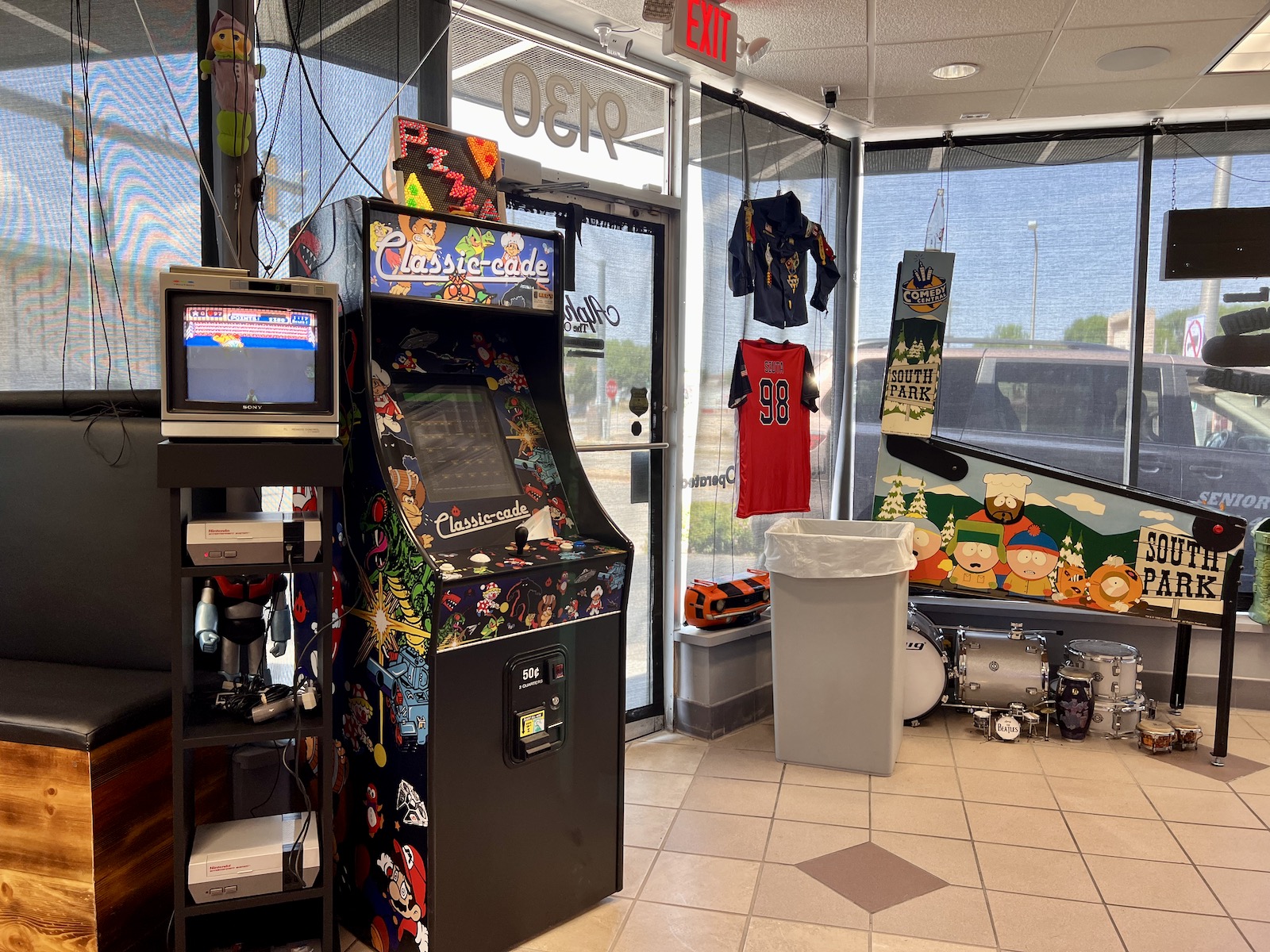 Szuta's sticker (and trading card) collection, which is displayed on the splash guard in front of the kitchen, ranges from "Fat Albert", "Inspector Gadget" and "Fraggle Rock" to Care Bears, Beevis and Butthead , Mr. Yuck and the Garbage Pail Kids…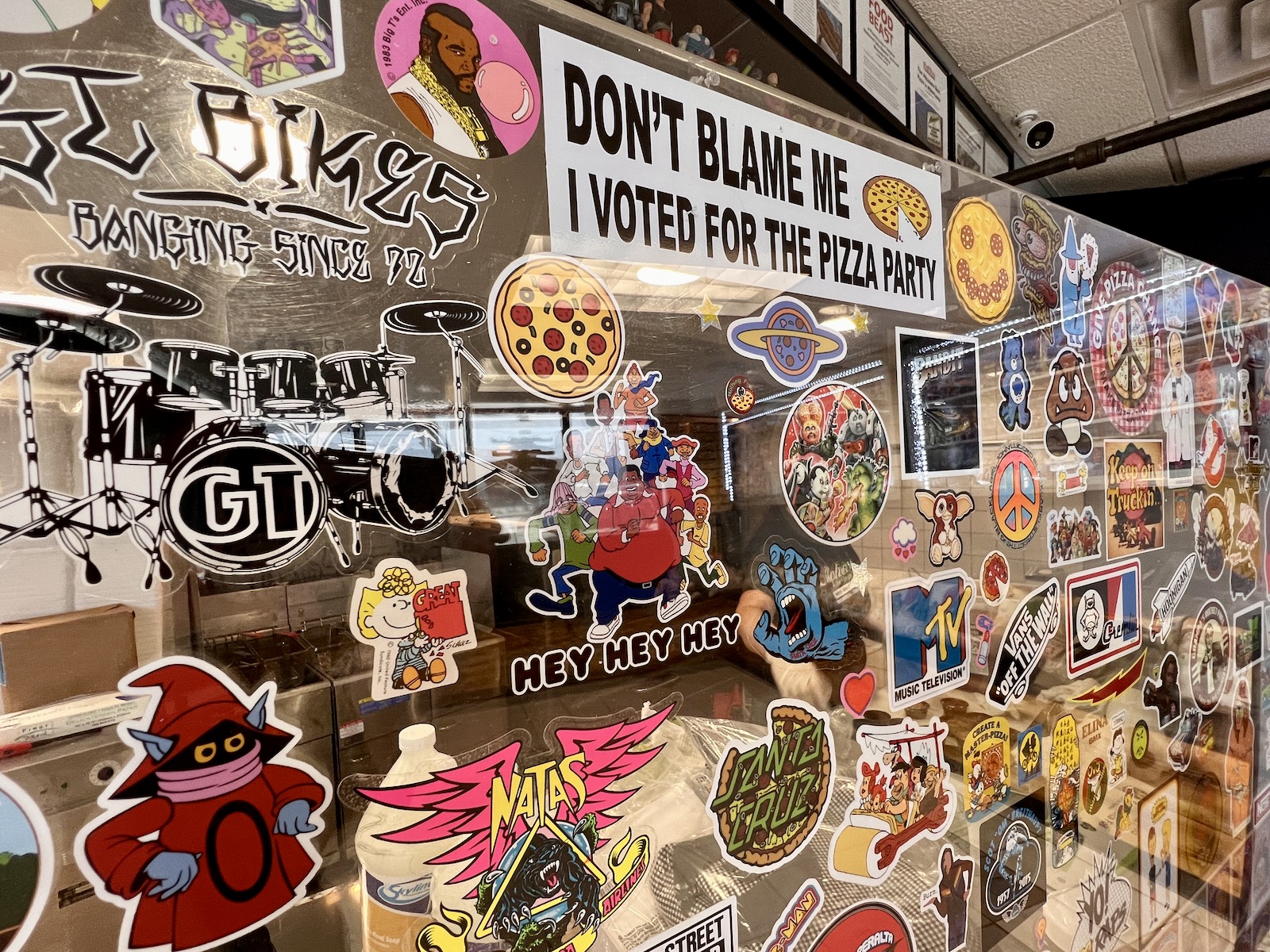 From childhood photos to family history, you'll find an entire wall dedicated to Szuta's lineage.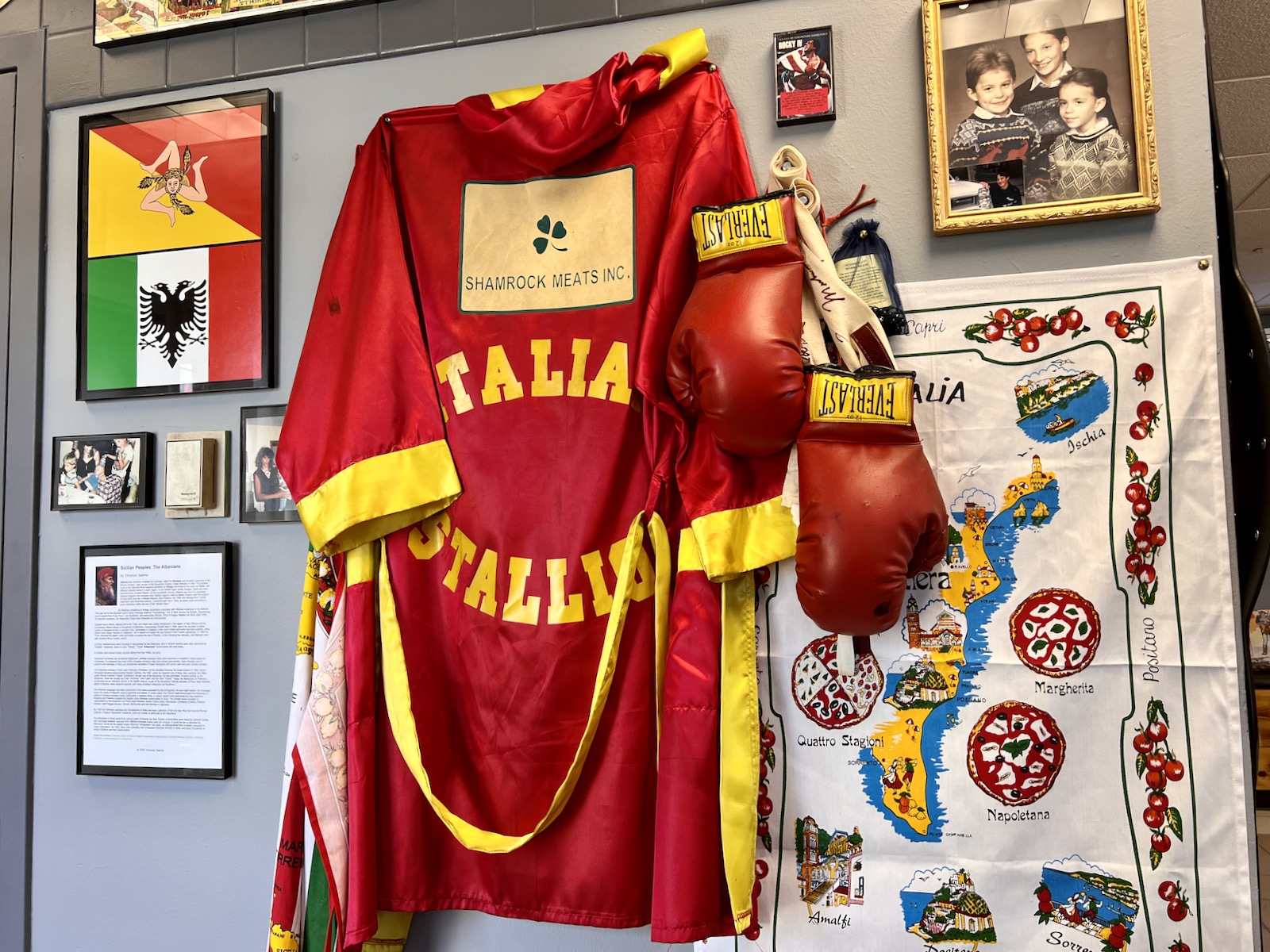 Musclor, Cringer, Skelator, Orka, Teela and Evil-Lyn… they are all there.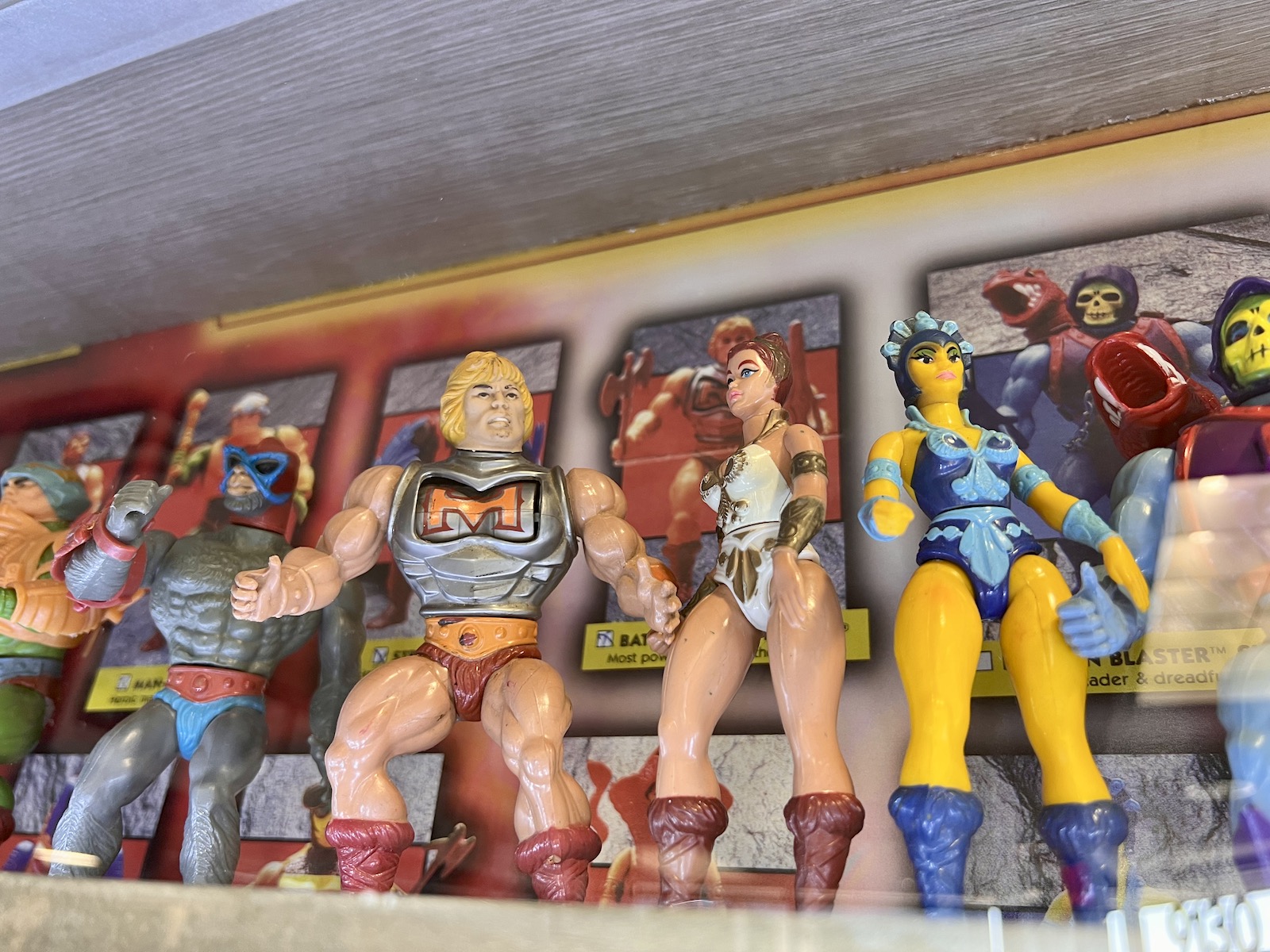 You will also find a case full of WF Wrestler action figures.
The classic film turned 40 this year. Now who feels old?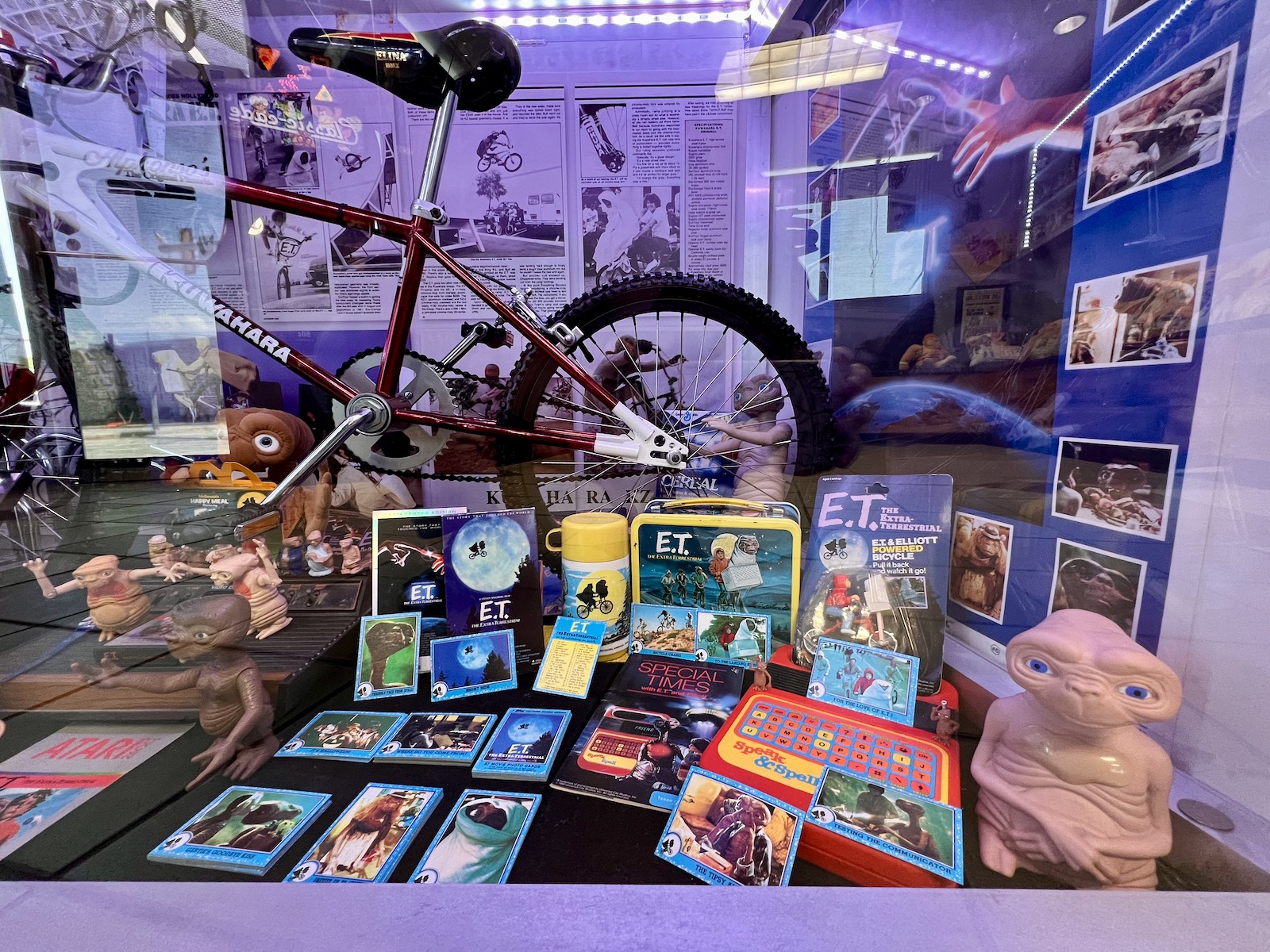 An entire half-wall of the counter is dedicated to the Gremlin, a car made in Wisconsin until 1978. Here you'll find photos, toys, decals, and even the grille of a 1975 Gremlin. It's all dedicated to the Szuta's grandfather, who spent his career working for American Motors.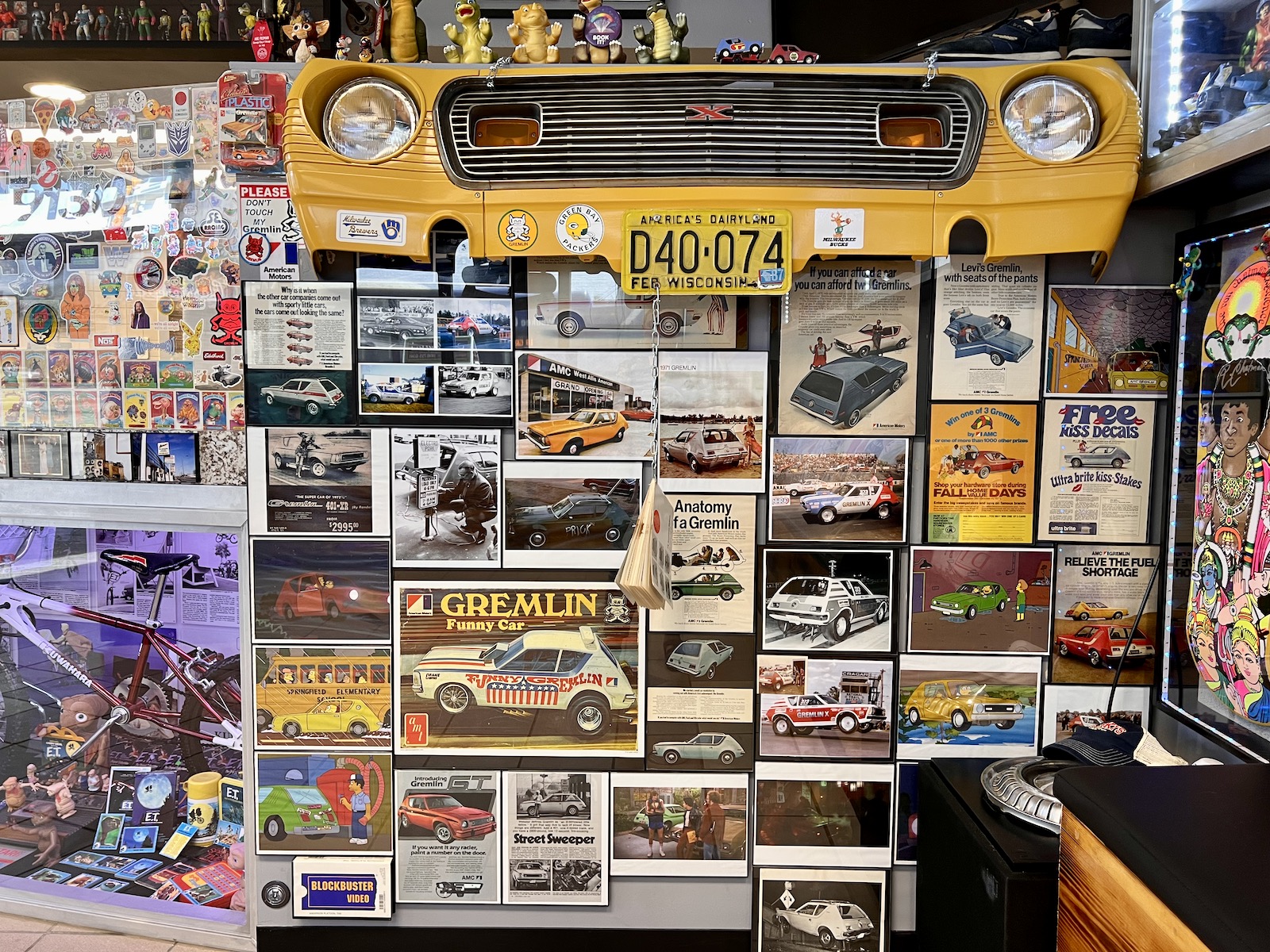 There are also bittersweet memorabilia, including a drum set that reminds Szuta of a friend who, before his recent passing, inspired him to play the drums.
There's also a Bob's Bait Shop brick and t-shirt in West Allis, one of the few remaining tackle shops in the area. The building was demolished in 2017 after the death of the owner (Bob). Bob had been a big supporter of Alphonso, so – in order to preserve his memory – Szuta managed to salvage one of the building's bricks before it was completely demolished.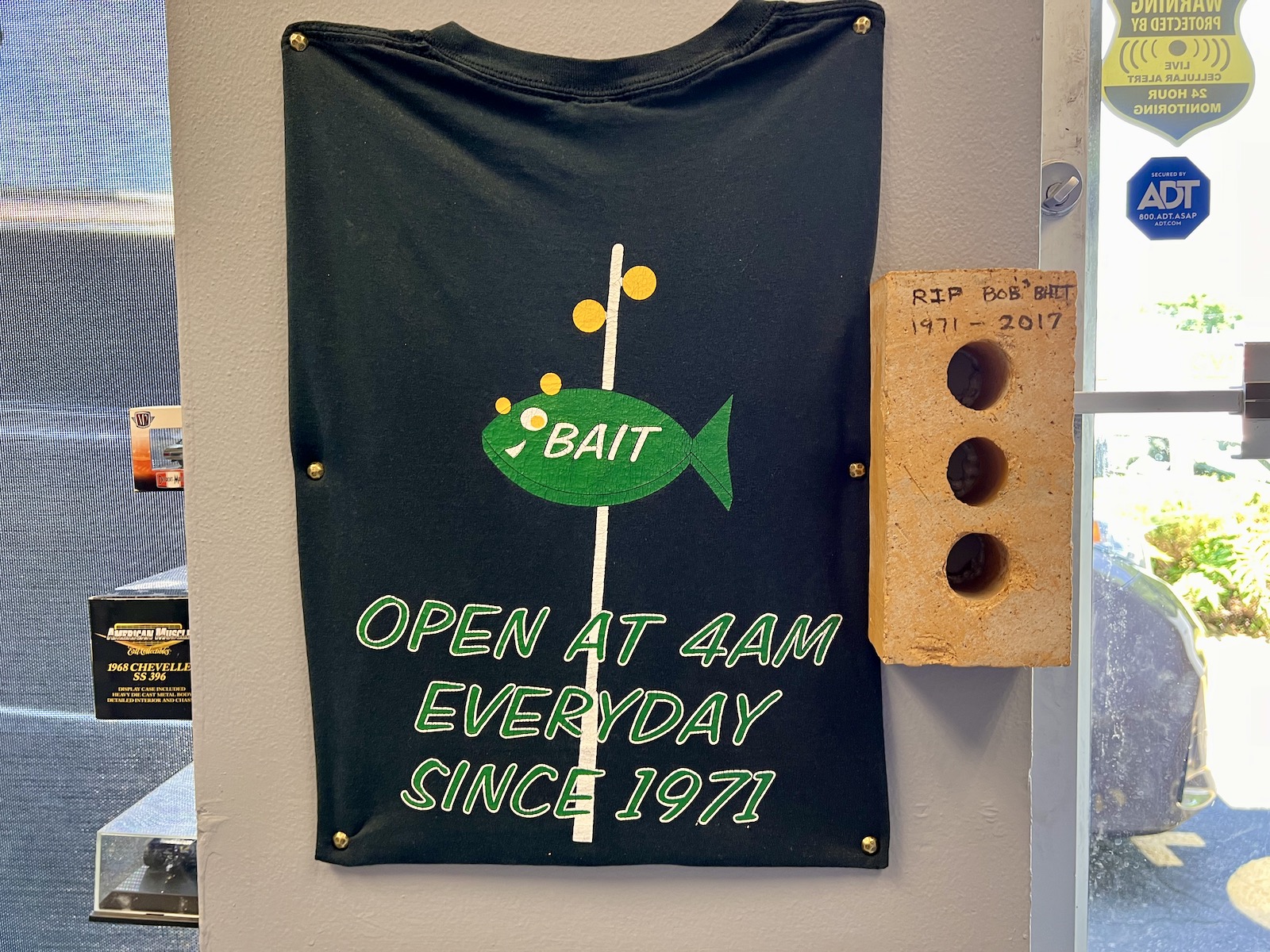 What kid from the 80s doesn't remember that?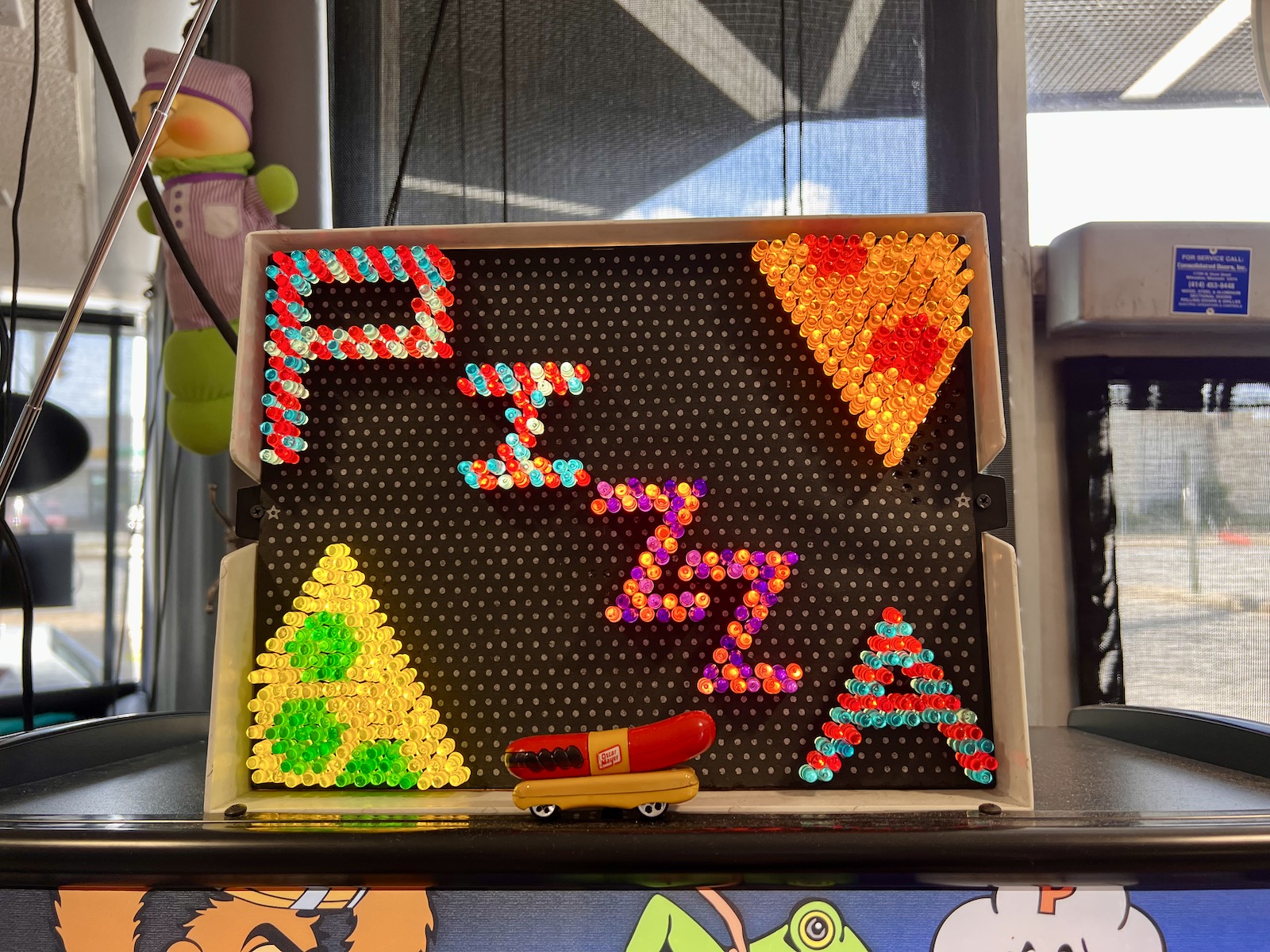 Szuta says everything on the walls of the pizzeria is a reminder of happy times, and he hopes seeing the paraphernalia brings back memories to other kids of the 80s, brings smiles to their children's faces, and reminds people that the world is a fun and magical place. .
We're pretty sure Szuta is onto something.
We're also sure that if Alphonso could see the pizzeria that was built in his memory, he'd be damn proud.
First, keep in mind that it's been a while since Alphonso has brought out pizzas. So when you visit, be patient, tip well, and give the staff a healthy dose of grace. They work hard to bring you the pizza you missed.
Currently, Alphonso's is open for takeout only. Delivery should be added in the coming weeks. And it is possible that a few tables will be added for catering service in the future. Guests can also expect a grand opening celebration in late July or early August, complete with a giant cut of mozzarella sticks and live music from Szuta's band, All Very Tall. Keep an eye on Alphonso's The Original Facebook page for more details.
Alphonso's is open Tuesday through Thursday from 11 a.m. to 8 p.m. and Friday and Saturday from 11 a.m. to 9 p.m. The pizzeria is closed on Sundays, except during football season when it will be open on match days.